Workstation HP Z240 Tower E3-1245v5 (L8T12AV)
Mã hàng: L8T12AV
Cập nhật: 17:53 Ngày 04/10/2016
Phân phối Workstation HP Z240 Tower E3-1245v5 (L8T12AV)
| | |
| --- | --- |
| Bộ xử lý | Intel Xeon E3-1245v5 3.5GHz Max Turbo 3.9GHz 8MB 2133MHz 4 Cores Hyper-Threading Intel vPro Intel HD Graphics P530 |
| RAM | 4GB DDR4-2133 (1x4GB) RegRAM |
| Ổ đĩa cứng | 500GB 7200 RPM SATA |
| Ổ đĩa quang | 9.5mm Slim SuperMulti DVDRW |
| Card đồ họa | NVIDIA Quadro K620 2GB |
| Hệ điều hành | Win8.1 Pro 64 downgrade to Win7 Pro 64 |
Giá thị trường:
27.500.000 đ
Giá chưa có VAT
Phân phối Workstation HP Z240 Tower E3-1245v5 (L8T12AV)

| | |
| --- | --- |
| Bộ xử lý | Intel Xeon E3-1245v5 3.5GHz Max Turbo 3.9GHz 8MB 2133MHz 4 Cores Hyper-Threading Intel vPro Intel HD Graphics P530 |
| RAM | 4GB DDR4-2133 (1x4GB) RegRAM |
| Ổ đĩa cứng | 500GB 7200 RPM SATA |
| Ổ đĩa quang | 9.5mm Slim SuperMulti DVDRW |
| Card đồ họa | NVIDIA Quadro K620 2GB |
| Hệ điều hành | Win8.1 Pro 64 downgrade to Win7 Pro 64 |
HP Z240 Tower E3-1245v5 (L8T12AV)
With up to 4.2 GHz of processing power the HP Z240 delivers powerful workstation performance and reliability at the price point of a desktop PC.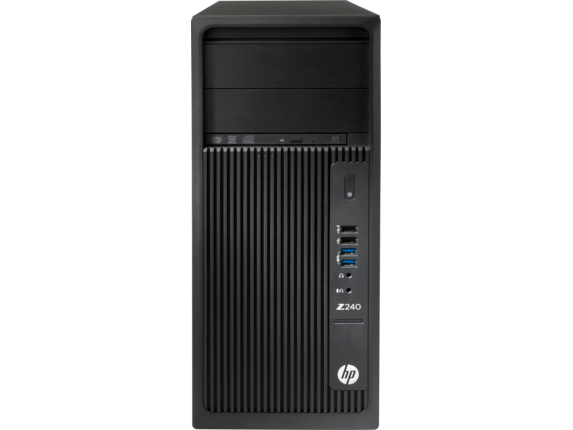 Powered to manage your challenges
HP Z240 Tower E3-1245v5 (L8T12AV)
Powerful processors, graphics, memory, and two optional ultra-fast HP Z Turbo Drives[3] make the HP Z240 Tower a true workstation-class solution. Handle your growing and complex workloads with performance for any stage in your work process.
Small price, big possibilities
HP Z240 Tower E3-1245v5 (L8T12AV)
The essential features of the HP Z240 Tower easily support your workload with slots and ports to spare. When you're ready for workstation class features, like professional ISV certifications, the HP Z240 Tower is the right first step.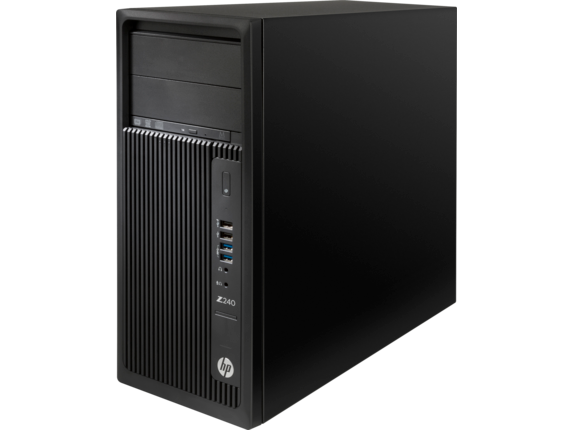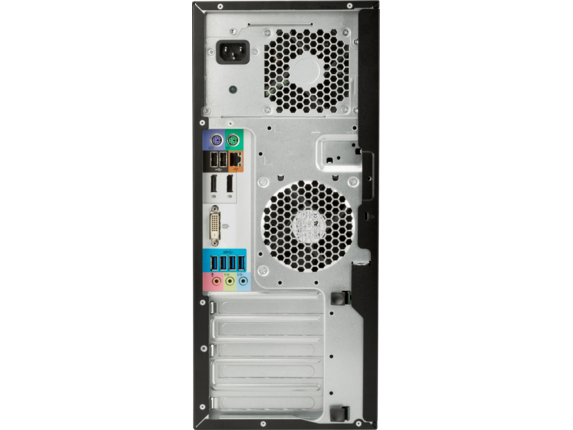 Priced for your budget
HP Z240 Tower E3-1245v5 (L8T12AV)
HP's most affordable workstation allows you to customize your experience while still balancing your IT budget. HP reliability, thorough testing, and ISV certification means your HP Z240 is designed as a long-term budget friendly solution.
---
Return & exchange information
HP.com will accept returns or exchanges for this product up to 30 days after delivery.